Back to Home
---
Kawasaki OH-1 Ninja Scout Helicopter's Details part.2 @ 2002 JMSDF Shimofusa Airbase Airshow
This day's OH-1 is displayed on various access panel opend.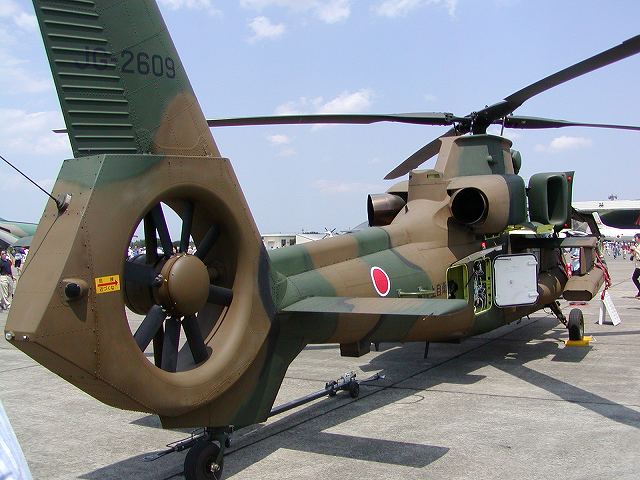 Cockpit door, front avionics bay, main-transmission access panel are opend.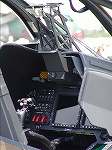 Front cockpit. Two Liquid-Crystal Muti-Function Display and Head-Up-Display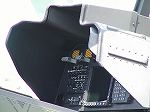 Rear cockpit.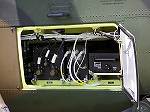 Front avionics bay. Right-hand box is VTR.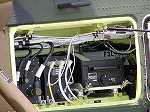 From different angle.
In back of avionics, control rods.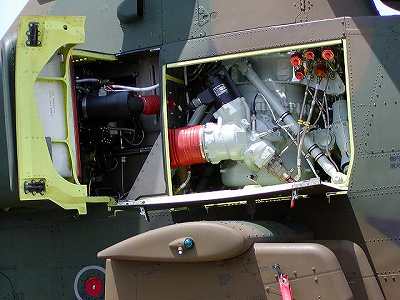 Main-transmission access panel and engine intake door are open.
Main-transmission access panel is also used as maintanance step.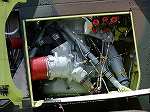 In front of Main-transmission,
hydraulic pump.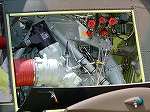 In upper of the hydraulic pump,
AC generator.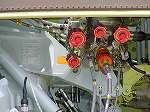 Many red caps is equipped on Hydraulic Unit for flight control.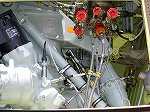 Control rods fastened to Hydraulic Unit.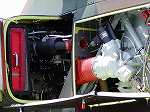 Between engine bay and transmission bay,
Fire-Wall.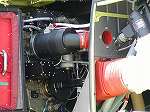 Input-Shaft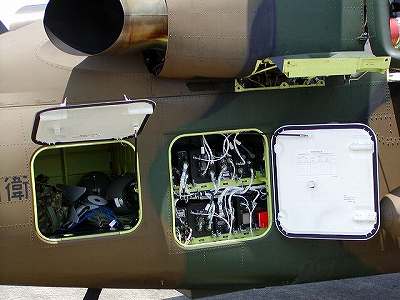 Engine bay access panel, rear avionics bay, and cargo bay.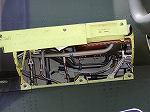 Engine bay access panel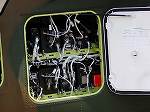 Rear avionics bay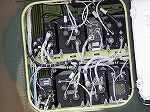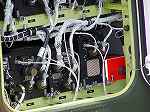 Orange box is Emergency Flight Data Recorder.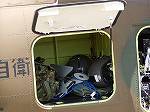 Cargo bay.

---