---
Boeing/Sikorsky RAH-66 Comanche
Armed Reconnaissance Helicopter
Movie Collection - Requiem for Comanche
The U.S. Army cancelled the development of RAH-66 Comanche helicopter in Feb 2004.
The official websites were almost closed at once, and many movie files were deleted from www.
Thus this site provides these precious movies.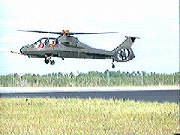 First flight on 4 January 1996 with the sounds (avi 2,255KB)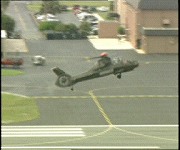 Rearward flight and tail up vertical (mpg 10,075KB)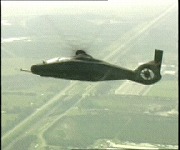 Break (mpg 2,279KB)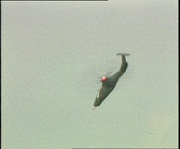 Pushover from hover (mpg 2,275KB)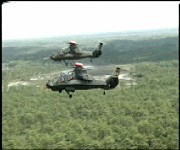 Formation (mpg 4,632KB)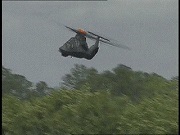 Tree top flight (mpg 1,751KB)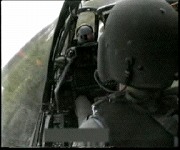 In cockpit (mpg 2,781KB)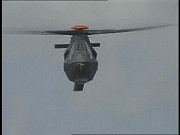 Pushover from hover and flyby (mpg 4,330KB)
On 13 November 1998, Friday, when Comanche tried this manuever, mast bending and other 18 load limits were briefly exceeded. The event came to be known as the "Friday-the-Thirteenth" maneuver.
(Bruce D. Kothmann and John Armbrust, "RAH-66 Comanche Core AFCS Control Law Development: DEMVAL to EMD", American Helicopter Society 58th Annual Forum, Montreal, Canada, June 11-13, 2002)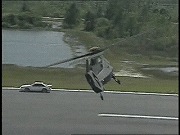 Sideward and rearward flight and 360 hovering turn (mpg 4,446KB)
Rearward speeds set up to 70 kts, 75 kts to the left and 65 kts to the right.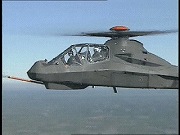 Break (mpg 1,435KB)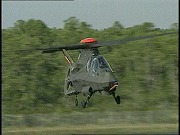 FANTAIL capability with the sounds (mpg 3,089KB)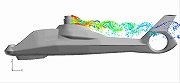 Stream from main rotor hub (avi 7,341KB)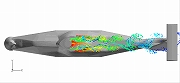 Stream from main rotor hub (avi 7,237KB)
From "Simulation of Comanche Tail Buffet"
Development History Video (asx 16,985KB)
Beautiful Background Picture (1,203KB)-----Thanks and goodbye, Comanche !
---
COMANCHE'S SPLENDID LINKS
Charlie Fredrickson's Photo Album Retired Flight Test Engineer of Comanche Flight Test Team
Comanche Flight Demonstration Movie at West Palm Beach Sikorsky Flight Test Center
RAH-66 Comanche Photo Gallery from Venik's Aviation Page
Bruce D. Kothmann, Engineer of Boeing Defense and Space Group
RAH-66 Data File from FLUG REVUE online
RAH-66 Comanche Articles from Global Security
---