Sikorsky/Mitsubishi SH-60J Seahawk Helicopter's Details, part 2
2003 JGSDF Camp Kisaradzu Airshow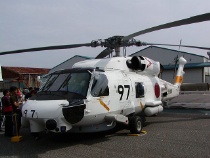 SH-60J S/N 8297 aircraft was recently delivered to JMSDF.
No.97 has Missile Warning System, MWS and Countermeasure Dispenser System, CMD.
AFT MWS sensor is located at trailing edge of tail rotor pylon.
FWD MWS sensor is located at nose.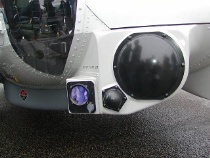 CMD, chaff and flare dispenser units is located at tail cone section.
CMD dispense switch is located in front of cyclic grip.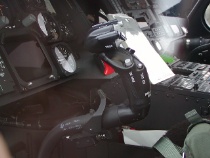 Sensorman's seat.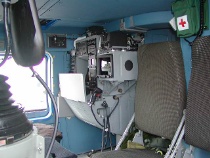 FLIR, Forward Looking Infra-Red is located on weapon pyron at left side of helicopter.
Nov.1, 2003
---
Back to Home