Back to Home
---

Turboshaft Engine Mitsubishi XTS-1-10 for OH-1 Ninja Scout Helicopter
2000 JGSDF Camp Tachikawa Airshow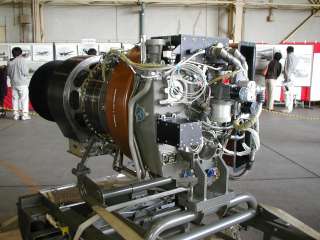 OH-1's powerplant XTS1-10 experimental type of production type TS-1-M-10.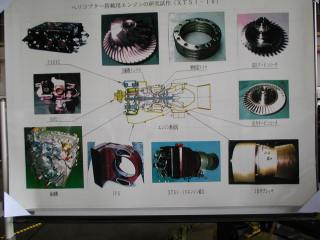 XTS1-10's poster description.
Compression ratio is 11.0 by single-stage centrifugal compressor.
On this board
IRP : 940hp
MCP : 827hp
Acceleration and deceleration between IRP and FLY idle : 2 second
SFC : 0.234kg/shp-hour
Turbine Inlet Temparature : 1170degC
Length : 1051mm
Width : 624mm
Height : 611mm
Weight : 157.85kg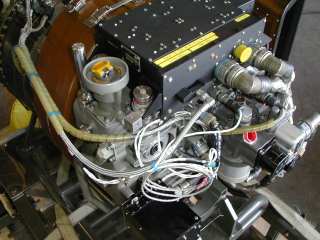 Black box is the FADEC (Full Authority Digital Engine Control)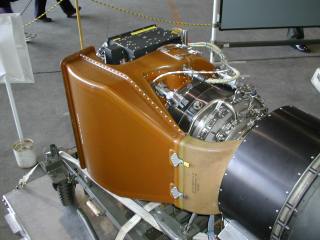 Blown part is IPS (Inlet Perticle Separater)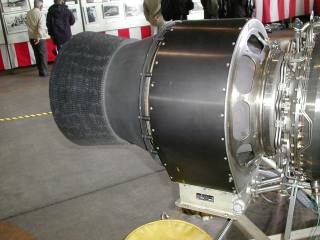 IRS (Infra-Red Suppresser).
Experimental engine equips the straight-type tail pipe.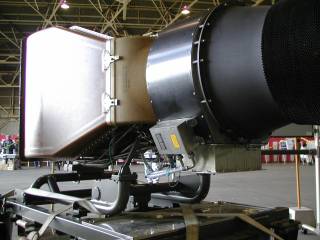 White box under IRS is oil cooler unit.

---