Back to Home
---
Bell/Fuji UH-1H/J Utility Helicopter and AH-1S Attack Helicopter's Details
Fuji Heavy Industries of Japan began license production of the Huey in 1962, producing at least 90 UH-1Bs and 50 UH-1Hs, mostly for the Japanese Self-Defense Forces but also for a few civil operators.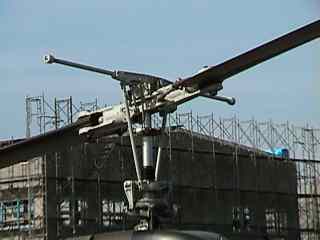 UH-1H main rotor hub. This type is called as see-saw rotor.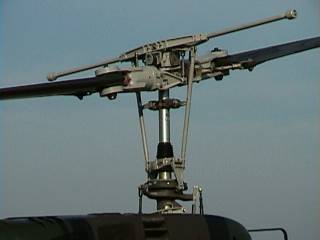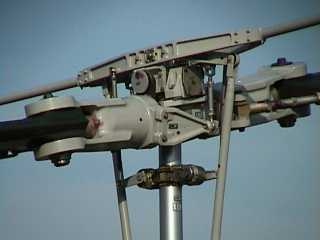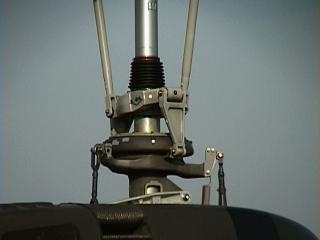 Swash-plate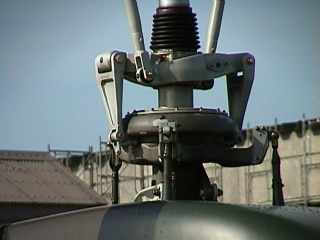 ---
Fuji then went on to develop a unique Japanese variant of the UH-1H, appropriately designated "UH-1J". The UH-1J features an Allison T53-L-703 turboshaft engine with 1,800 horsepower, a vibration-reduction system, infrared countermeasures, and a night-vision-goggle compatible cockpit. First delivery of the UH-1J to the Self-Defense Forces was in 1993, with 78 delivered into 1998.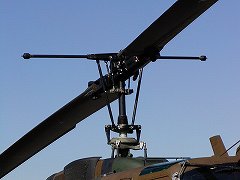 Black painted, but same rotor system as UH-1H.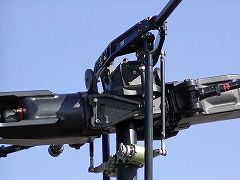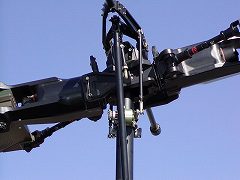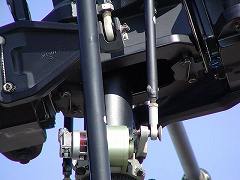 ---
The Japanese Self-Defense Forces bought two AH-1Es, one in 1979 and one in 1980, leading to production of at least 54 of the AH-1E by Fuji Heavy Industries with Kawasaki T53-K-703 turboshaft engines. The survivors of this production were later brought up to AH-1F standards.
These are called as AH-1S in Japan.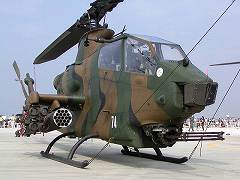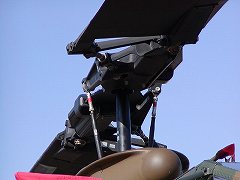 Stabilizer bar was not equipped.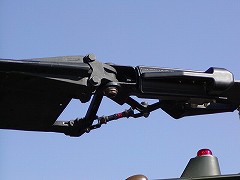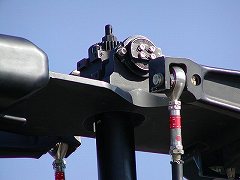 AH-1's rotorhub equippes the "Hub-Spring" using elastmeric-bearing.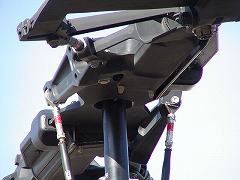 Haul in hubplate is narrower than UH-1H/J.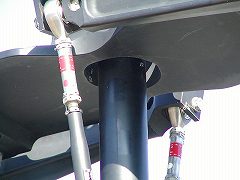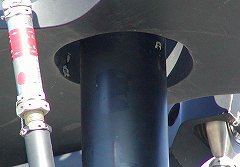 Mast-bunping???

---